A well-organized study space is a must for students. Teens need a clean, quiet spot to concentrate and do their best. Many youngsters already have a computer in their room, or maybe there's an extra room they can use to hit the books. Either way, here are a couple of considerations to help you make sure your student can get serious about studying.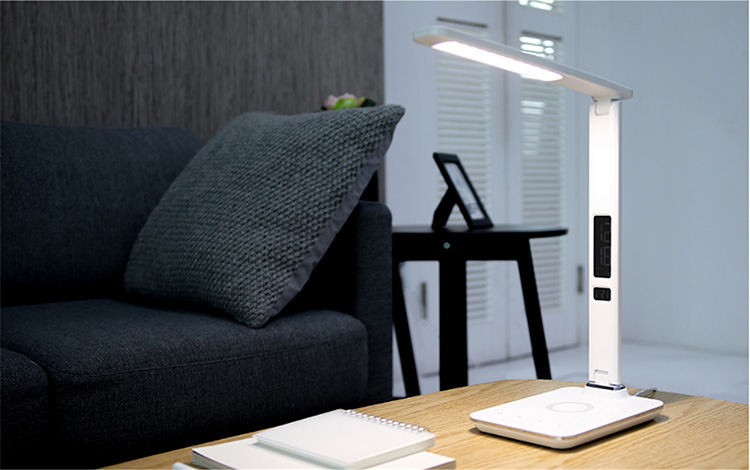 Here are 5 ideas and tips for your reference:
1. Comfort
Study sessions will be seriously short without a comfortable place to settle in. Add a nice and comfortable desk chair to their workstation. And, don't forget a more casual spot to dive into a book.
2. Lighting
Bright students need adjustable lighting for studying. When they learn accroding to the Pomodoro Technique, they can adjust the lighing mode to fit their status. Such as high brightness for study and warm light for relaxing.
3. Simple and Clean Desk
Nothing chokes productivity like a mess! Keeping things organized encourages efficiency and makes studying more enjoyable. Study showed that clean and tidy working space will speed up working effiency. So multi-factional desk lamp is great choice for that, which will simplify your desk with intagrated functions.
4. Set the mood
Don't forget to make the study space look great. A well-designed area will be more inviting and get used more! So the colors changable lamp will highlight your whole area.
5. Location
With the prevalence of wireless internet and laptop computers, students don't need to be tied down to one study spot. A portable lamp will be useful and efficient for movable study.
If you still need suggestion or specific assistance for Yeslights, please feel free to contact us, we will be glad to help.